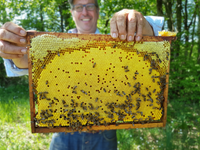 Overview
La miellerie du Jura, formerly known as La Compagnie des Miels du Jura, Currently cares for over 3000 hives in the Jura and surrounding regions.
A family run business spanning four generations,  locally owned and operated. For 90 years we have produced quality honeys.
Our aim is to undertake the entire honey making process ourselves. This begins with the construction of our hives on site from locally sourced organic wood. The honey is harvested, extracted and potted here. The cycle is complete by rendering and reforming our wax cappings for reuse the following season.
Learn More
Beekeeping in the Jura
In eastern France you find the Jura. A region known for its spectacular rivers, lakes, mountains and forests.
A beautiful part of the world providing an amazing base for one of Frances oldest beekeeping operations.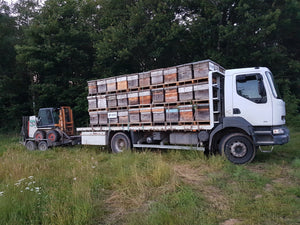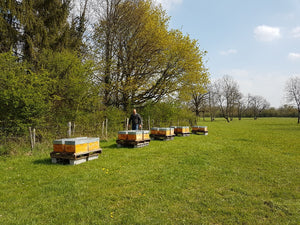 Seasonal progression
To follow us throughout our season be sure to check back here regularly or alternatively catch us on Facebook or at our Instagram page
Pop in and see us!
We would be happy to welcome you at our on site store at:
3 rue de la Mirode
39600 Les Arsures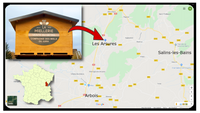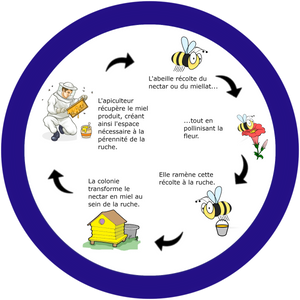 La production du miel vous intéresse ?
Cliquez ici pour en savoir plus sur son procédé de fabrication et sur le rôle que joue l'apiculteur.
Link